Eat & Drink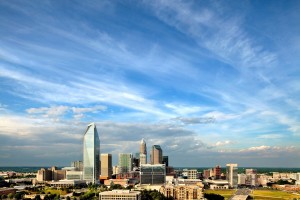 Experience Charlotte's fantastic culinary scene during your stay. Whether you want down-home barbecue or an upscale dining experience, Charlotte has it! Click below to find the perfect watering hole or restaurant for you.
PRSA Charlotte picks:
Lelia – My absolute favorite Uptown spot is the 7th Street Public Market. If you have never been, it's the best place to go to really get a taste of the "flavor" of Charlotte – there are bakeries, a butcher, sushi and pizza restaurants, a very cool coffee bar, a chocolatier, a wine shop, a cheese shop, and so much more. Order a latte from Not Just Coffee to get you through a morning full of sessions, and then stop by for some wine and cheese for a late afternoon getaway.
Anthony – When I'm in the mood for great wine and succulent food that's a break from the usual southern cuisine trope, I head for The Wooden Vine in the heart of Uptown. Set in a cozy, rustic atmosphere that's perfect for good conversation, this place uses local products to serve up new American dishes that are as innovative as they are familiar. The food menu is so enticing that you'll want to order a glass of wine to sip while you weigh your options between the Duck Quesadillas, Boiled Peanut Hummus, Foie-Bison Sliders or Belly-kopida. Speaking of wine, you'd expect a place called The Wooden Vine to have an award-winning wine list, hand-crafted by the restaurant's owner and sommelier—and it does! You'll be hard-pressed to find a more robust wine selection in Charlotte. After a day of engaging sessions, this is the perfect place to sit, sip and enjoy your evening.
Mike – My favorite Uptown spot for good food and beer is Queen City Q on 6th Street. Located just three blocks from UNC Charlotte Center City, Queen City Q has slow cooked BBQ and homemade sauces to go with a great variety of local craft beers.
Play
Don't let your time in Charlotte be all work and no play! This city has a diverse offering of museums, shops, activities, events and adventures. Plan to get to town early or stay after the conference and get to know Charlotte!
Charlotte attractions and tours
PRSA picks:
Lelia – If I have a free hour, I always stop by the Boulevard at South End. It's my absolute favorite store to buy gifts, dresses, home goods and local goods. They feature products and merchandise from 40 different local business owners and artisans. They also have some great Charlotte-themed gifts for those of you who want a keepsake to take back with you!